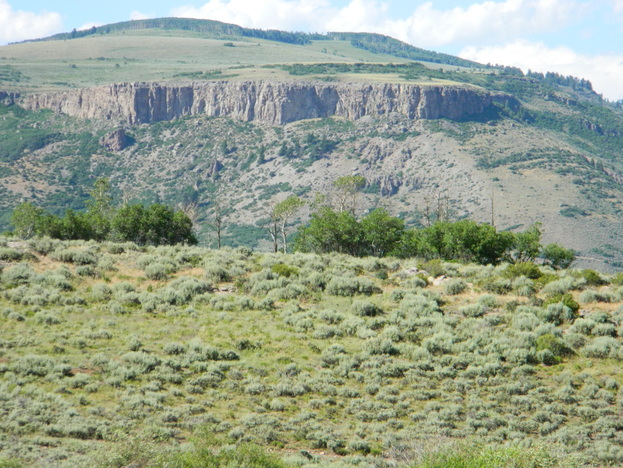 Green Yoga Retreats and Eco-tourist Vacations

Yoga Retreats
Come join us for some low-impact, slow flow strength and stretch yoga. No spiritual mumbo jumbo here, we just want you to feel invigorated, and learn about benefits of conservation of our heritage breeds. We offer insight into the impact of human beings on the environment, with a goal to foster a greater appreciation of our natural habitat. At Rockin' JC Ranch, we promote recycling, energy efficiency and water conservation, along with promotion of economic opportunities for local communities.

2015 's Schedule

Mother & Daughter Yoga Retreat


June 20 - 10am

til done
Includes one yoga session, mini self spa


cowboy roping and meditation


$20 per participant (Daughters under 12 free!)


Bring your own brown bag lunch & water bottle


contact us to reserve your spot!


Recharge, Refresh & Renew Retreat
June 27 & 28


9am until 4pm




$80

for both days


Please book by June 20th




(lodging not included)



This event includes 2 two hour sessions of yoga each day
Mini self spa session (1st day)
Light lunch each day
Cowboy Roping Lessons & Mindfulness (2nd day)


Recharge, Refresh & Renew Retreat

July 18 & 19


9am until 4pm




$80 for both days




Please book by July 11th




(lodging not included)



This event includes 2 two hour yoga sessions each day
Mini self spa session (1st day)



Light lunch each day


Cowboy roping lessons &Mindfulness (2nd day)

Yoga Faith Retreat

Aug 7,8 & 9th


Start at 9am


$199 until June 1st,
After is $250
Sign up today

Also check it out!
http://yogafaith.org/products/yogafaith-retreat-3-day-2-nights-co/



(lodging not included) Camping allowed



This event includes 2 two hour sessions of yoga each day
Mini self spa session (1st day)

Light lunch each day

Cowboy Roping Lessons
Christfulness & Mindfulness (2nd day)




Recharge, Refresh & Renew Retreat
Aug 29 & 30


9am until 4pm


$80 for both days


Please book by Aug 22nd




(lodging not included)

This event includes 2 two hour yoga session each day
Mini self spa session (1st day)
Light Lunch each day
Cowboy Roping Lessons & Mindfulness (2nd day)



Mother & Daughter Yoga Yoga Retreat




Sept 6th




9am til 3 pm




$20 each (daughters under 12 free!)


Includes one yoga session, mini self spa,
cowboy roping and meditation


(bring your own brown bag lunch and water bottle)




Contact us to book your spot!




"September Splendor Mindful Retreat"
Sept 12 & 13
9am to 4pm
$80 for both days
Please book by Sept 5th
(lodging not included)


Come and enjoy the fall colors of the Rocky Mountains


while doing yoga and practicing mindfulness

.


Light lunch provided



The more the merrier! So don't delay, book your place now!


Accommodations available nearby

(call for details)


All Levels are welcome!
(Proceeds of each retreat pays for hay for the animals at the Rockin' JC Ranch for the winter!)
Call 970-641-5644 to make your payment or
Contact us!
Make Payment
Corporate Retreats Summer 2015

Have your organization members come and


Recharge, Refresh and Renew
details coming soon!


Retreats
These have a truly special way of helping you reconnect with yourself and nature- to feel more alive, more relaxed and generally better about your life and its purpose.
Silent retreats
Are also essential to your overall well being. Plan on join us to unplug from the urgency that permeates our culture and
enjoy an opportunity to cultivate presence, awareness and an authentic relationship with yourself. Tap into a deep well of peace and ease.
Volunteer and Internships Opportunities
Rediscover traditional values. Revive your spirit, enhance your health. Learn best practices of sustainable ranching, farming and land stewardship. Disconnect with your hectic work-a-day life and reconnect with the natural world. You can do it all, spending time with us at Rockin' JC Ranch.
Our vision
is to provide rustic, yet comfy yurts for visitor/volunteers. In exchange for some work around the farm, you'll learn about our heritage breeds, caring well for land and animals, exercise your body and expand you're personal consciousness. And you'll do it all in one of the most beautiful places on earth. Come enjoy the experience of a lifetime here at
Rockin'
JC Ranch, Rocky Mountains, Colorado.
Internships and Masters Program work are available through our partnership with Western State Colorado University.
Contact us
for further details.
Eco-tourist Volunteer Vacations
6 days/5 nights opportunities are available June 15th through Sept 15th.
Contact us to line up your dates now!
A typical day includes:
9 a.m. - noon: Some light yoga, if you'd like. Then, ranch chores. These includes feeding and caring for the Heritage breed animals, and other ranch related work. If you are uncomfortable being close to large animals, there will be other ways you can help.
Lunch provided from Noon - 1 p.m.
After lunch, the Rocky Mountains are your playground!
- Mountaineering
- Rock climbing
- Mountain biking
- Hiking
- Kayaking
- Backpacking
- Fly fishing
- Boat trips
Rockin' JC Ranch- Providing a space for a digital detox
and curing your nature deficit!
What to bring:
Sunscreen, Hat, your own yoga mat, and a
refillable water bottle!
Contact us to reserve your spot.
Join our mailing list to get the latest schedule for events at Rockin' JC Ranch
Cancellation Policy
If for any reason you are unable to attend a Retreat or Eco-tourist vacation,
you must cancel with 48 hours notice prior to the said event in order to receive a full refund
(minus merchant bank fees)
----------------------------------------------